Featured Member Archive
Bird Construction
March 29 2021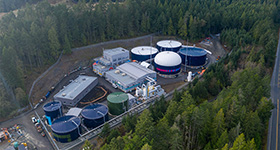 Bird Construction is a nation-wide general contracting company that has been providing construction services to new and established clients since 1920. Bird recently acquired Stuart Olson and now has over 5000 employees coast-to-coast and offices in 13 locations across Canada. Bird is active in all market sectors include industrial, power, buildings, oil and gas, mining, transportation, industrial maintenance, renewable energy and environmental.
Continue reading…
---
Bright Biomethane
February 25 2021
Bright Biomethane North America (Bright Biomethane) offers proven membrane biogas upgrading systems to upgrade biogas to renewable natural gas (RNG). Suitable for any existing or new biogas plant and having multiple applications, such as gas grid injection, bio-CNG or virtual pipeline.
Continue reading…
---
AB Energy Canada
November 27 2020
AB Energy Canada is an experienced, leading distributor of compact, modular, and versatile power systems for biogas facilities. AB Energy Canada is the Canadian arm of Gruppo AB, a global manufacturer of energy systems including cogeneration from biogas and natural gas and the conversion of biogas to renewable natural gas (RNG). Gruppo AB is headquartered in Italy with a multinational presence.
Continue reading…
---
Walker Environmental
October 28 2020
Walker Environmental, a division of Walker Industries, is a company that recovers resources and manages waste.
Continue reading…
---
Durham Region
September 29 2020
Durham Region, in the east-end of the Greater Toronto Area, is planning a new mixed waste pre-sort anaerobic digestion (AD) facility to convert organic waste into renewable natural gas (RNG). The facility will remove organics, non-combustible material and recyclables from garbage bags to further increase diversion from landfills.
Continue reading…
---
Enerproject
August 28 2020
Enerproject is a Swiss-based, family owned company that designs, engineers, and manufactures packages for gas compression. Enerproject has been in operation for over 25 years and has headquarters and a production facility in Mezzovico, a village located just a few kilometers north of the Swiss-Italian border. Enerproject serves 35 countries supported by a strategic network of branches and agents around the world including a partnership in Canada.
Continue reading…
---
Efacec and InfraBiz
July 28 2020
Efacec is a Portuguese-based EPC contractor with a presence in 60 countries and over 2000 employees worldwide. The face of Efacec in Canada is InfraBiz who specializes in business development for international companies who want to explore the North American infrastructure and construction market.
Continue reading…
---
anessa
June 26 2020
anessa is a software company with specialized analytical products developed specifically for the biogas sector. It is helping a wide range of stakeholders who are passionate about developing and sustaining biogas projects reimagine how to tackle common problems being experienced in the sector.
Continue reading…
---
REN Energy International Corp.
May 28 2020
Officially formed in 2018, REN Energy International Corp. (REN Energy) is a clean energy solutions provider that has developed an innovative wood waste to renewable natural gas (RNG) technology system.
Continue reading…
---
WELTEC BIOPOWER
April 29 2020
Since WELTEC BIOPOWER was formed in Vechta, Germany in 2001, the company has designed and built over 300 anaerobic digestion plants in 25 countries around the world. WELTEC BIOPOWER provides full turnkey stainless-steel biogas plants, including CHP and biomethane upgrading plants for a variety of industries with plants integrated into abattoirs, creameries, vegetable packers, waste merchants and farms. In addition to designing and building, WELTEC BIOPOWER also owns and operates their own portfolio of RNG plants which further advances their technology and anaerobic digestion expertise of decades of valuable experience that they pass on to their customers.
Continue reading…
---
HRS Heat Exchangers
February 27 2020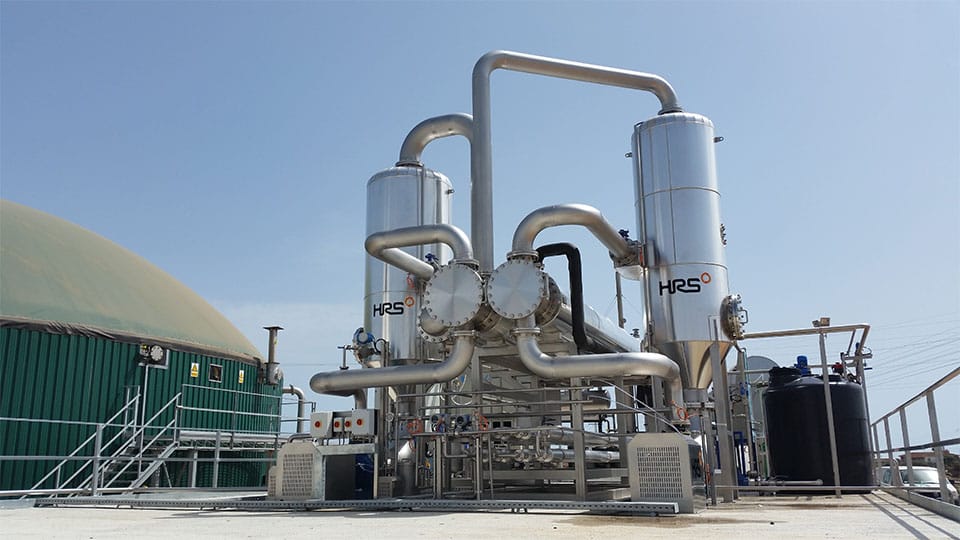 HRS Heat Exchangers is a global company started nearly 40 years ago by CEO Steven Pither offering innovative and effective heat transfer products worldwide to a variety of sectors, including biogas. Originally the business worked mainly in the HVAC market and over decades the business has expanded and through acquisitions has grown into a global brand working in many industries and applications.
Continue reading…
---
Greenholm Farms
November 28 2019
Greenholm Farms in Embro, Ontario is a family dairy farm, with 250 cows, 850 acres of corn, soy and wheat, and a 500 kW biogas plant. The farm is operated by father-son team, Gord and Dave Green, following generations before them – the Green family has been in farming since Gord's great-great-grandfather purchased the land in 1843. The Greens have worked with PlanET Biogas Solutions since 2012 to install an anaerobic digestion system capable of producing 500 kW of energy using on-farm and off-farm organics.
Continue reading…
---
The Inlandsis Fund
September 27 2019
The Inlandsis Fund is a North American leader in financing projects that reduce greenhouse gas (GHG) emissions. It is the only Canadian fund with this exclusive focus, providing flexible capital solutions for new and expanding projects. The Inlandsis Fund originally worked only in regulated carbon markets, but has recently grown to finance biogas projects.
Continue reading…
---
Hitachi Zosen Inova
August 28 2019
Swiss clean tech firm Hitachi Zosen Inova (HZI) is a key player in the waste management sector providing energy from waste (EfW) technologies for over 85 years. It started as L. von Roll Bamag Aktiengesellschaft (Von Roll) in 1933 with a focus on thermal waste treatment.
Continue reading…
---
Harcolm Farms
June 27 2019
Harcolm Farms in Beachville, Ontario is home to North America's first small, factory built, farm scale anaerobic digester. The 20 kW mini digester system is feed only on-farm material from the 72 cow dairy farm which includes dairy manure and small amounts of corn silage fed at an average daily rate of 10 cubic metres a day. The system has a split connection comprised of two engines that fulfill a 10 kW MicroFIT and a 10 kW Net Meter contracts. The contracts offer an additional source of revenue for the farm with 25.8 cents per kWh under the MicroFIT and the Net Meter providing cost avoifidance of about 16 cents per kWh. Digestate is currently land applied, however a separator system is being commissioning to use the solids from the digestate to provide all the farms bedding needs.
Continue reading…
---
Sauer Compressors USA, Inc.
May 30 2019
Sauer Compressors is a worldwide supplier and manufacturer of medium to high pressure compressors for pressures of up to 7,250 psi for different applications. Globally they cover major market share for compressors in defence, marine, and commercial shipping.
Continue reading…
---
EDL
April 29 2019
Since EDL began operation over 30 years ago, they have become one of the leading global producers of sustainable distributed energy.
Continue reading…
---
Cameron Instruments Inc.
February 27 2019
Cameron Instruments Inc. supplies specialty instrumentation and calibration services to industries across Canada. A small, family owned company headquartered in Guelph, ON founded by Neil Cameron, Cameron Instruments was formed in 1990 after an amalgamation with Cameron Products which had been in operation since the late 1960's. Nick Grayson, Director of Sales, has been with Cameron Instruments since 1999 and in 2013 purchased the company from the previous owners.
Continue reading…
---
Canada Tank Solutions Inc.
November 29 2018
Canada Tank Solutions Inc. (CTSI) is a proudly Canadian owned and operated company specializing in customized storage solutions for various industries. CTSI engineers, supplies, and constructs tanks across the country for biogas, wastewater, dry bulk and energy applications. They currently represent several tank suppliers to supply their clients with the right solution.
Continue reading…
---
Fepro Farms
October 30 2018
Fepro Farms, owned by Paul, Fritz, Michael and Elias Klaesi, was an early adopter of on-farm biogas in Canada and currently has a well operating 500 kW biogas facility running on 15000 tonnes per year of dairy manure, corn silage and off-farm material. Fepro Farms is located near Cobden, Ontario.
Continue reading…
---
Andion North America Limited
September 27 2018
Andion North America (NA) Limited is redefining waste. Incorporated in 2017, the technology company is building on over 20 years of project expertise offering proven and comprehensive solutions for waste to energy and wastewater treatment plants.
Continue reading…
---
Bio-En Power Inc.
August 30 2018
Bio-En Power Inc., a Canadian developer and operator of large anaerobic digestion (AD) facilities, knows how to make biogas consistently and reliably out of a wide range of organic liquids and solids. To date, they have built 4 large-scale projects in the Americas totalling 345,000 tonnes of waste processing technology and more than 9 MW of installed capacity.
Continue reading…
---
City of Toronto
July 30 2018
On July 20, 2018, the City of Toronto (City) announced a partnership with Enbridge Gas Distribution (EGD) to build its first renewable natural gas (RNG) facility. The facility will be located at the City's Dufferin Organics Processing Facility and utilize the biogas produced from processing Toronto's green bin organic waste. Through the partnership, EGD will install technology to clean and convert the biogas produced through anaerobic digestion into RNG and then condition and inject it into its natural gas distribution grid. Once in the grid, the RNG can be used to fuel the City's Solid Waste collection fleet, generate revenue in external markets or a combination of the two. The Dufferin Organics Processing Facility is currently undergoing an expansion to increase its organic processing capacity from 25,000 to 55,000 tonnes. The expansion and the RNG project are expected to be complete in the fall of 2019. Once up and running, it is estimated that the RNG facility will produce approximately 5.3 million cubic metres of RNG annually, enough to fuel 90% of the City's Solid Waste collection fleet.
Continue reading…
---
Enertec Engineering
June 28 2018
Enertec Engineering is an industry leader specialising in the design and delivery of complete heating systems. Located in Beamsville, Ontario, the mechanical engineering firm has been serving the agriculture and agri-food sector since 2003. Founded by mechanical engineer Kevin VanWingerden and agrologist John Lelie, the southwest Ontario-based pair were and continue to be well suited to provide solutions to the agriculture sector.
Continue reading…
---
Bartels Environmental Services Inc.
May 30 2018
Founded in 2001, Bartels Environmental Services Inc. is a family-owned and operated enterprise and a recognized industry leader in digestate management. Serving biogas facilities across Ontario, Bartels Environmental provides liquid and dewatered digestate management from start to finish. They source, transport, and land apply NASM, ASM, and CFIA material for beneficial reuse on agricultural land, limiting the need for commercial, synthetic fertilizers.
Continue reading…
---